We like to be transparent with fees and charges with customers. Below are some common charges that you may encounter when using OzLotteries.com
Please note: Oz Lotteries does not charge any fees for credit card deposits. Our prices are higher than the newsagent or the direct provider, due to our pricing policy. We offer a premium customer support service, have additional tickets features and services (such as our new Lotto Party feature, where you can split and play a ticket with your friends), and have international selling licenses. We are one of the few online services that are legitimate, registered and regulated through the lottery provider.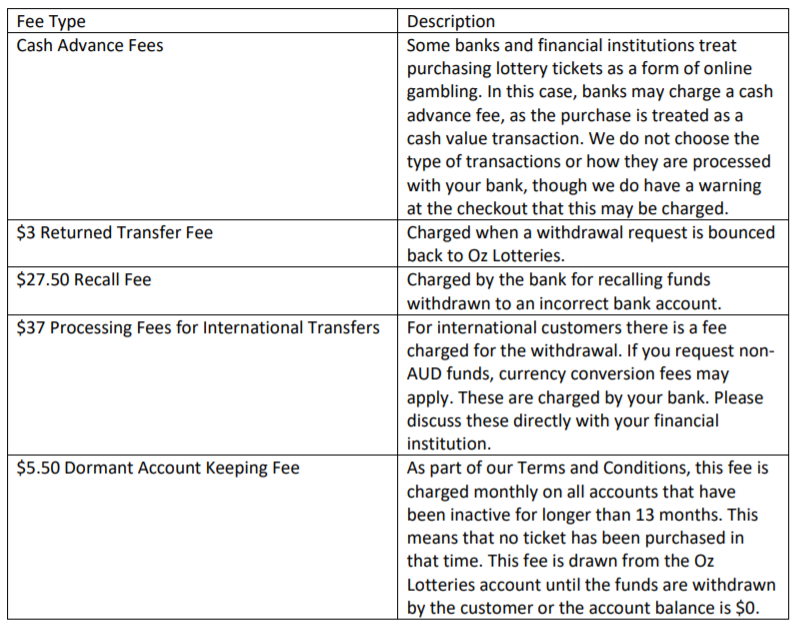 Review our Terms and Conditions here.
Should you have any questions or feedback, please don't hesitate to contact our Customer Support on 1300 188 911 or at support@ozlotteries.com