If your account details have changed you can update your details on your account by clicking My Account > My Settings > My Details. When you have filled out the relevant details you need updating click the orange update button. Essentially by using the "My Account" tab you will be able to navigate to the "My Details" section.
 Your address will be auto-populated when selecting the full address from the dropdown menu.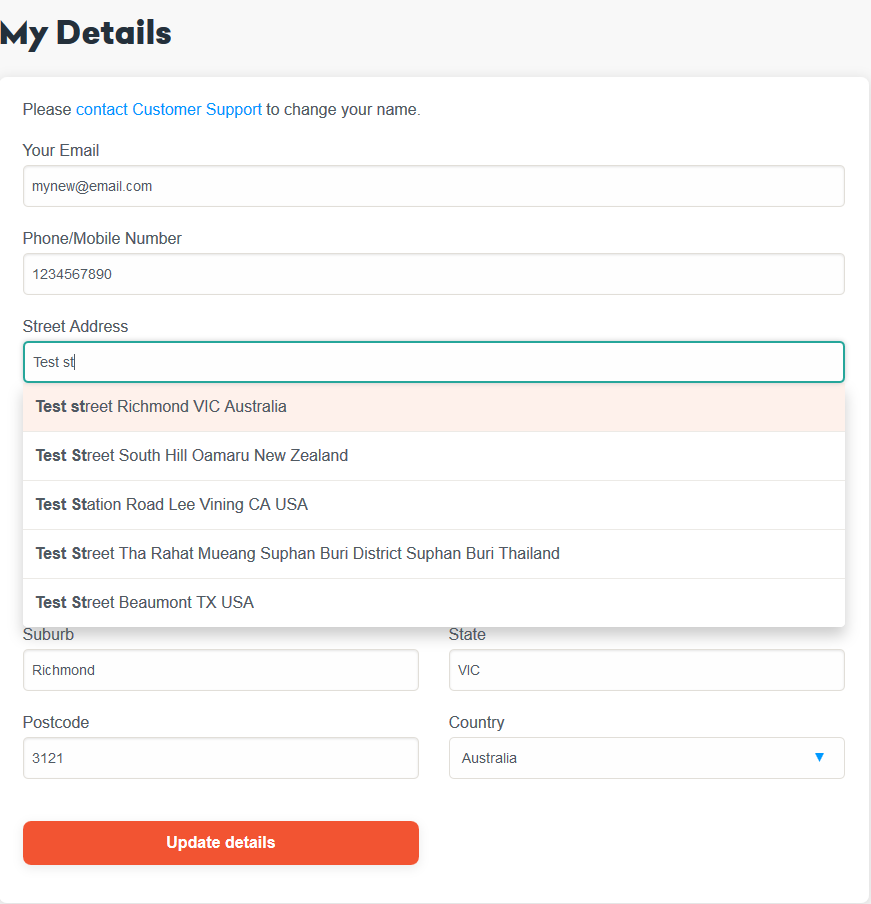 If you have any questions, concerns or comments, please contact our Customer Service team at support@ozlotteries.com or on 1300 188 911.