Oz Lotteries accepts PayPal for deposits and withdrawals for Australian residents.
Any PayPal account can only be linked to one Oz Lotteries account.


Deposit:
You can make a deposit with PayPal at two points on the site:
1. Click Deposit Funds in your Oz Lotteries account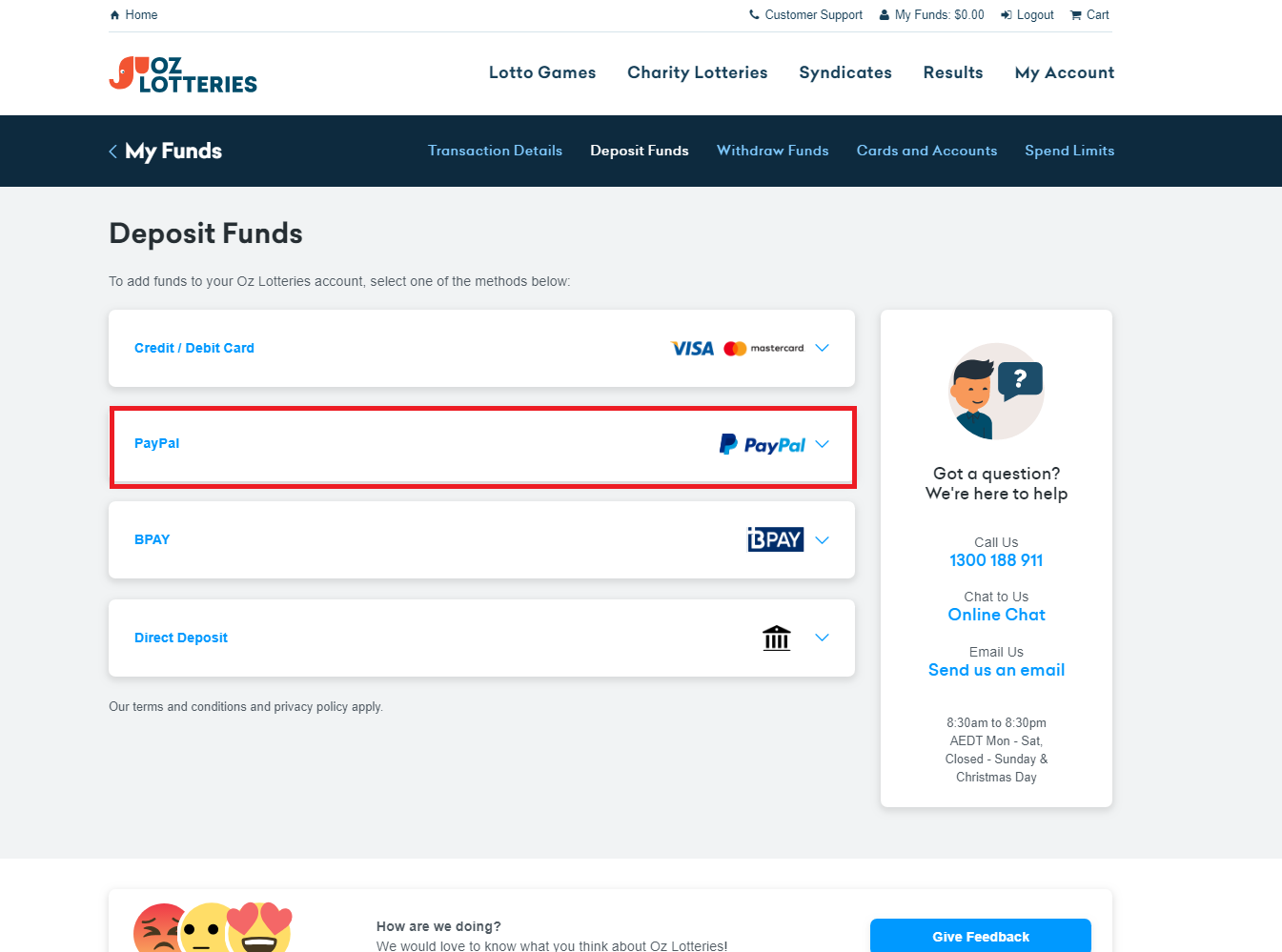 2. Follow the ticket creation process and make your deposit during checkout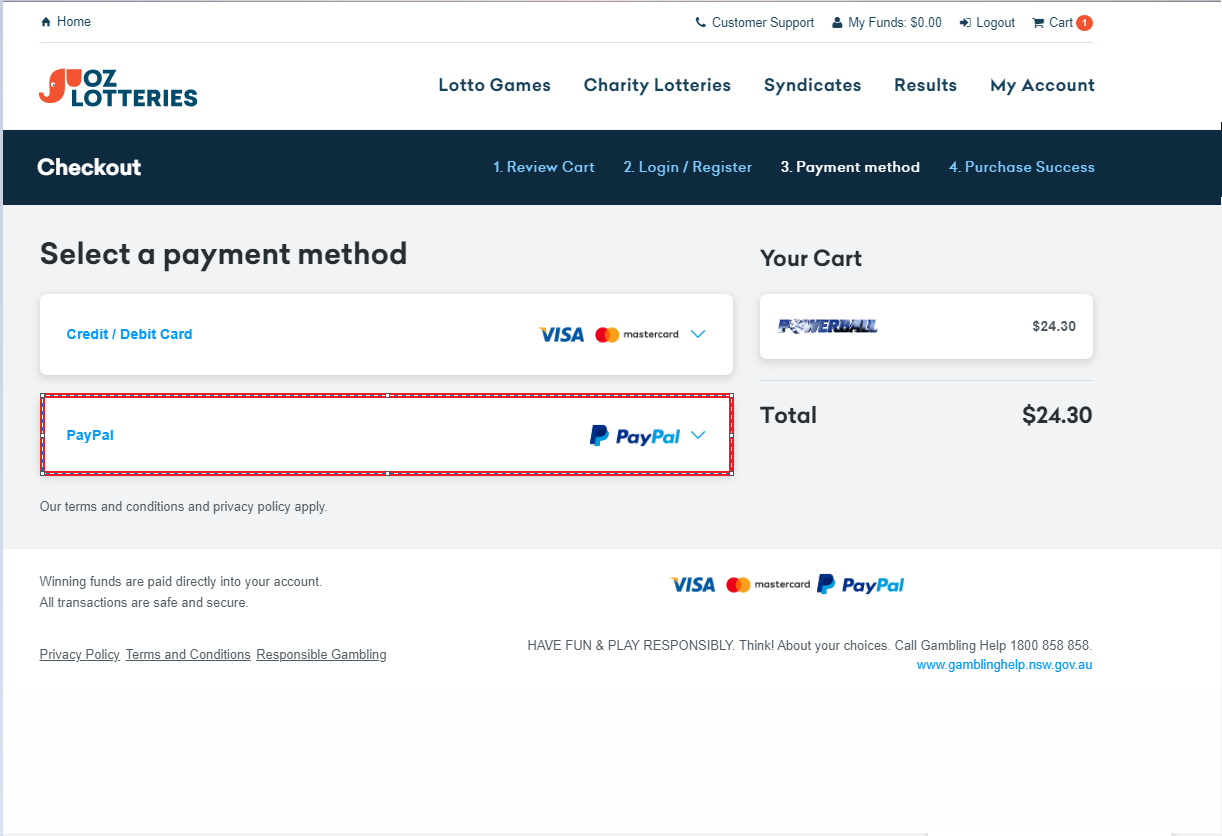 You will then be prompted to sign into your PayPal account.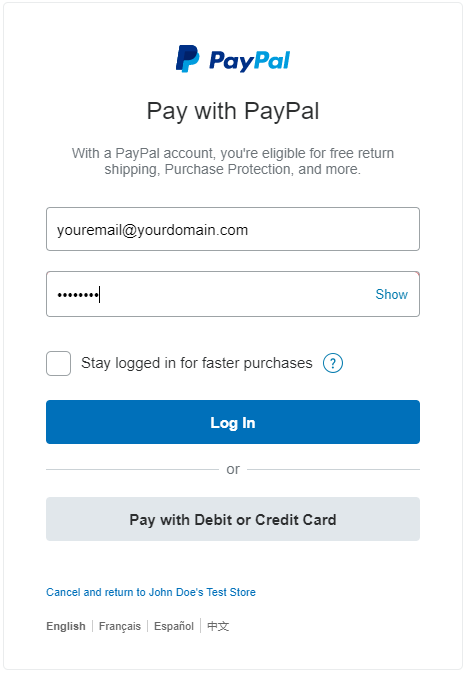 **Please note if you use a Mastercard linked to your PayPal account you will be prompted for your CVC once your are logged in to your PayPal account.
If for some reason your PayPal deposit is not being processed, please contact PayPal for further information as we cannot look into the issue as PayPal is a third party payment option.
If you are getting an error message that says "You have exceeded the maximum allowed number of PayPal" please contact our friendly support team for a resolution or send us an email at support@ozlotteries.com.
To ensure funds transfers are processed in a timely manner, all deposits must be made through the Oz Lotteries site. DO NOT send money via email as the funds may not be transferred immediately into your Oz Lotteries account.
Withdraw:
In order to withdraw funds with PayPal on your OzLotteries account you must first link your PayPal account. To link your PayPal account to your Oz Lotteries account, you must first deposit funds into your Oz Lotteries account using PayPal as your payment method. Also, account needs to be verified before any prize funds can be withdrawn.
You can withdraw funds with PayPal by clicking Withdraw Funds in your Oz Lotteries account and select PayPal as your preferred withdrawal method as seen below: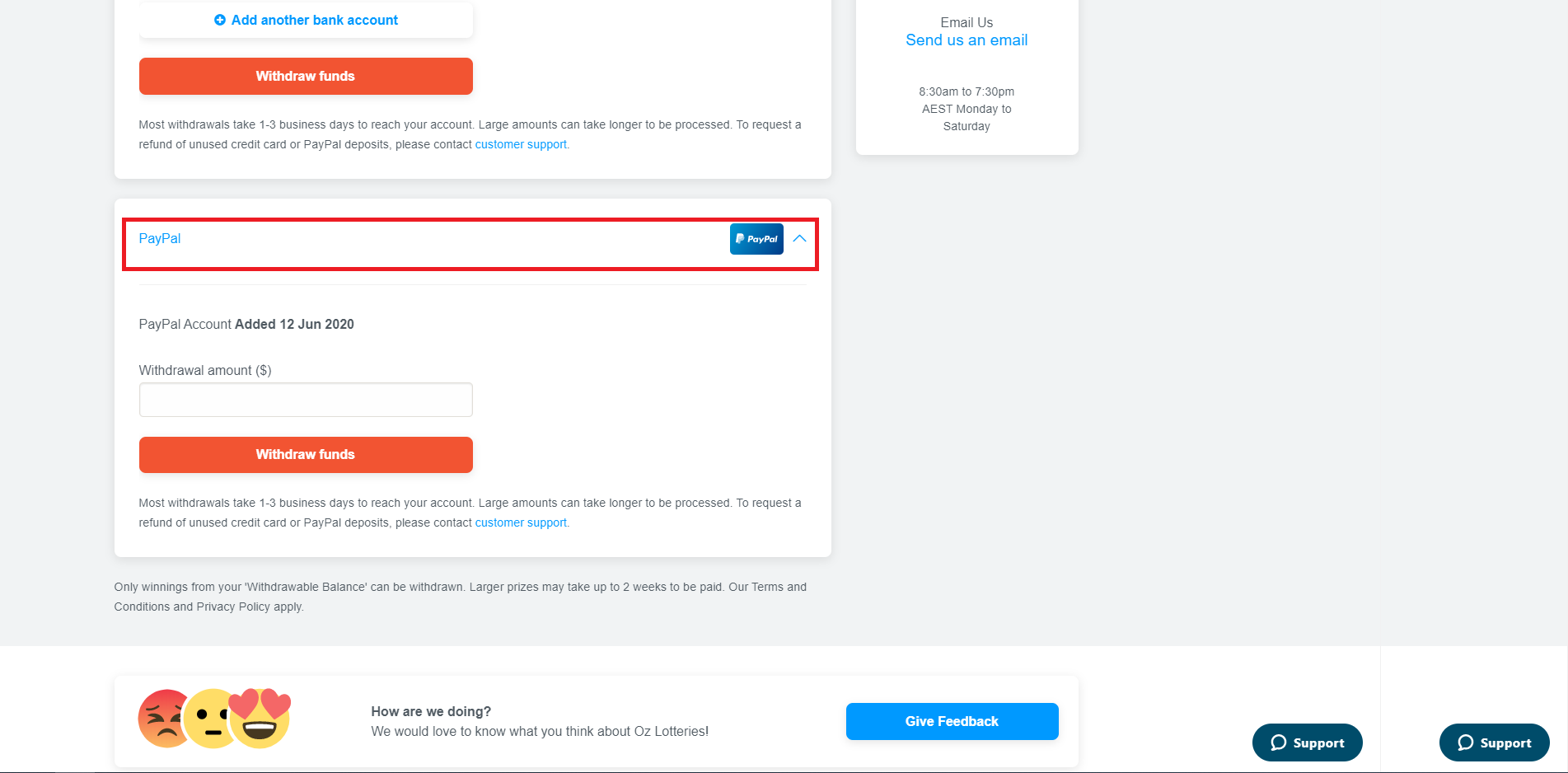 Please note: PayPal may require you to verify your email address before accepting your withdrawal. You will receive an email notification that you will have to manually confirm via this email notification. Make sure this verification is completed within 30 days of the withdrawal request, otherwise the funds will be returned to OzLotteries.
For more information about verifying your PayPal account click here.
For more information on how to purchase tickets, please do not hesitate to contact our Customer Support team at support@ozlotteries.com or on 1300 188 911