Oz Lotteries has implemented a 2 Factor Authentication now for your accounts. Two-Factor Authentication or 2FA is an extra layer of security and a handy tool to protect your account from any forms unauthorised access.
This security feature is available in Oz Lotteries which we recommend enabling it on your side. Once this is enabled, you will be prompted with a two-step verification process each time you access your account. The code will last roughly 1 minute.

To access the new 2FA section, you will need to head over to My Account> My Settings> Login & Security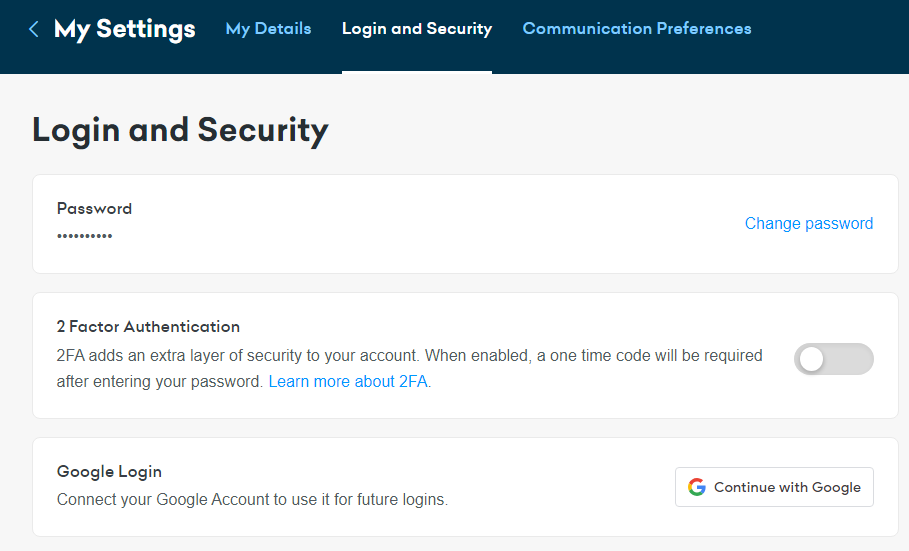 You can toggle the switch on, two options will appear for you to choose, either an Authenticator App, or Email code:


Authenticator App: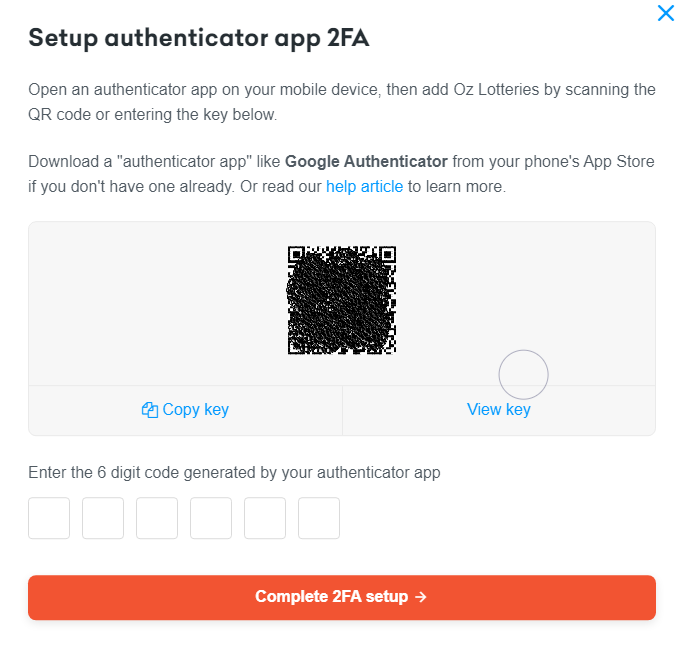 Email: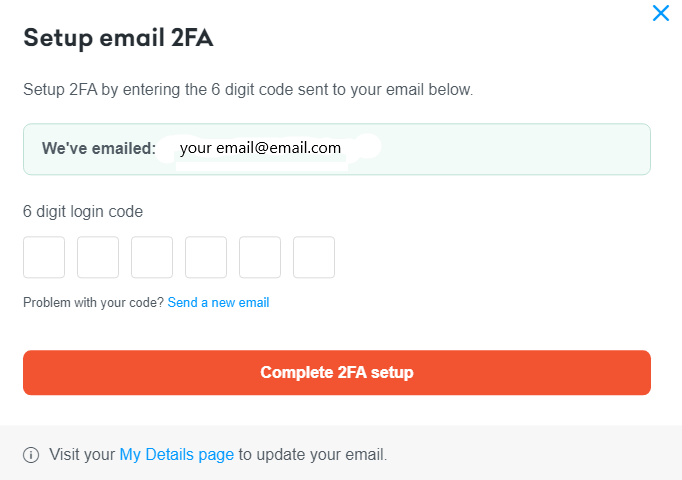 Once you've chosen your authentication method, you will be advised that the Authenticator 2FA is enabled.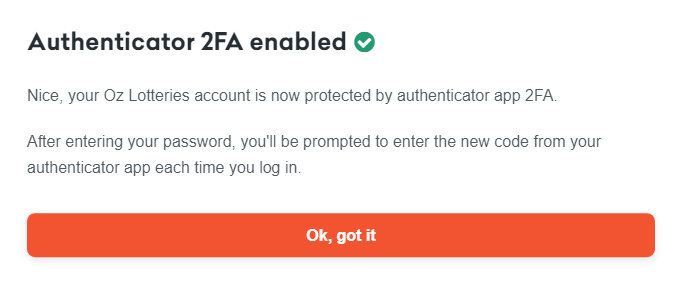 You will be required to enter this code in every time you login. But you can opt to switch it back off. The code will last for 30 minutes.