Some of the emails that you receive from us are system-generated emails. We are legally required to send these emails and they include account updates, purchases or results. However, you can unsubscribe from receiving any marketing emails from us by following the steps below:
1. Login to your Oz Lotteries account.
2. Hover your mouse over "My Account"

 3. Click on "Email Preferences"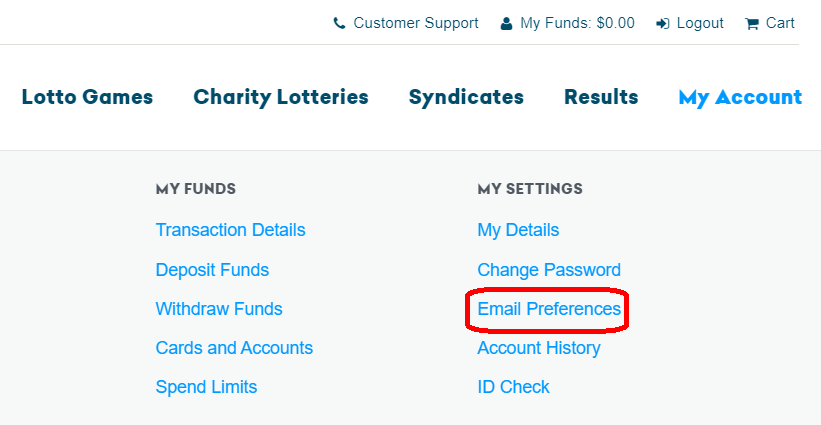 4. Toggle the switch "On" for emails that you want to receive or "Off" for emails that you do not want to be sent to you.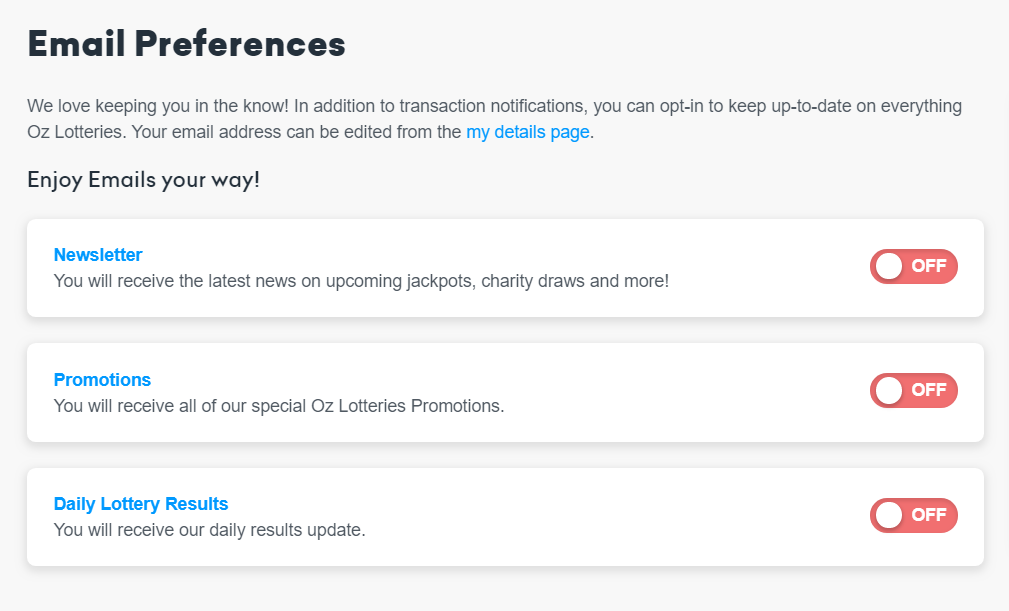 Alternatively, the is an unsubscribe link at the bottom of the email should you not have an OzLotteries account.
For more information on how to purchase tickets, please do not hesitate to contact our Customer Service team at support@ozlotteries.com or on 1300 188 911.