System Syndicate Tickets are shown in an easy to read one-line format, especially for our customers who like to print their tickets for the Draw.
Example: Powerball Medium Ticket

This single line, when expanded would look like the following: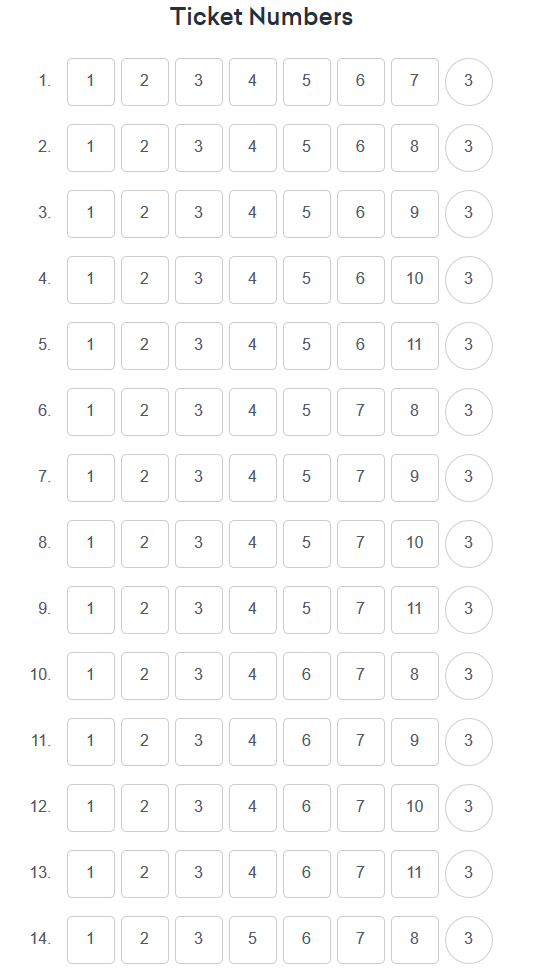 Until all 330 combinations of the 11 numbers have been covered. If we minimised the 330 games as much as possible to fit onto one page, it would be very hard to read, let alone print. So the example given above is more for you to understand how the combinations work from that one line.
We have a detailed video explaining how syndicates work. Let us know what you think!
Should you have any questions or feedback, please don't hesitate to contact our Customer Support on 1300 188 911 or at support@ozlotteries.com