Web Page: 
Yes, you can delete items from your cart.
If you are not already viewing your cart, select the cart icon on the top right corner of your page to view your items. 

On the right hand side of the ticket you want to remove, select the 'X' button and this will remove the ticket from your cart.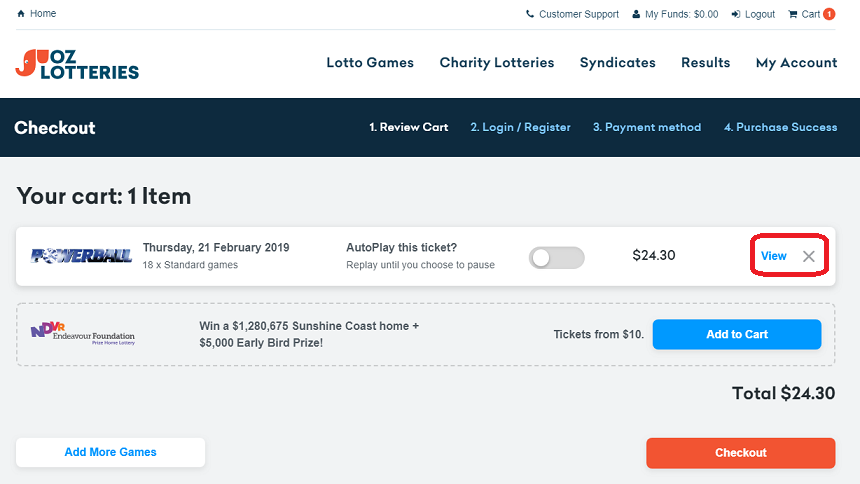 App:
You can remove this ticket through the bin icon as seen below: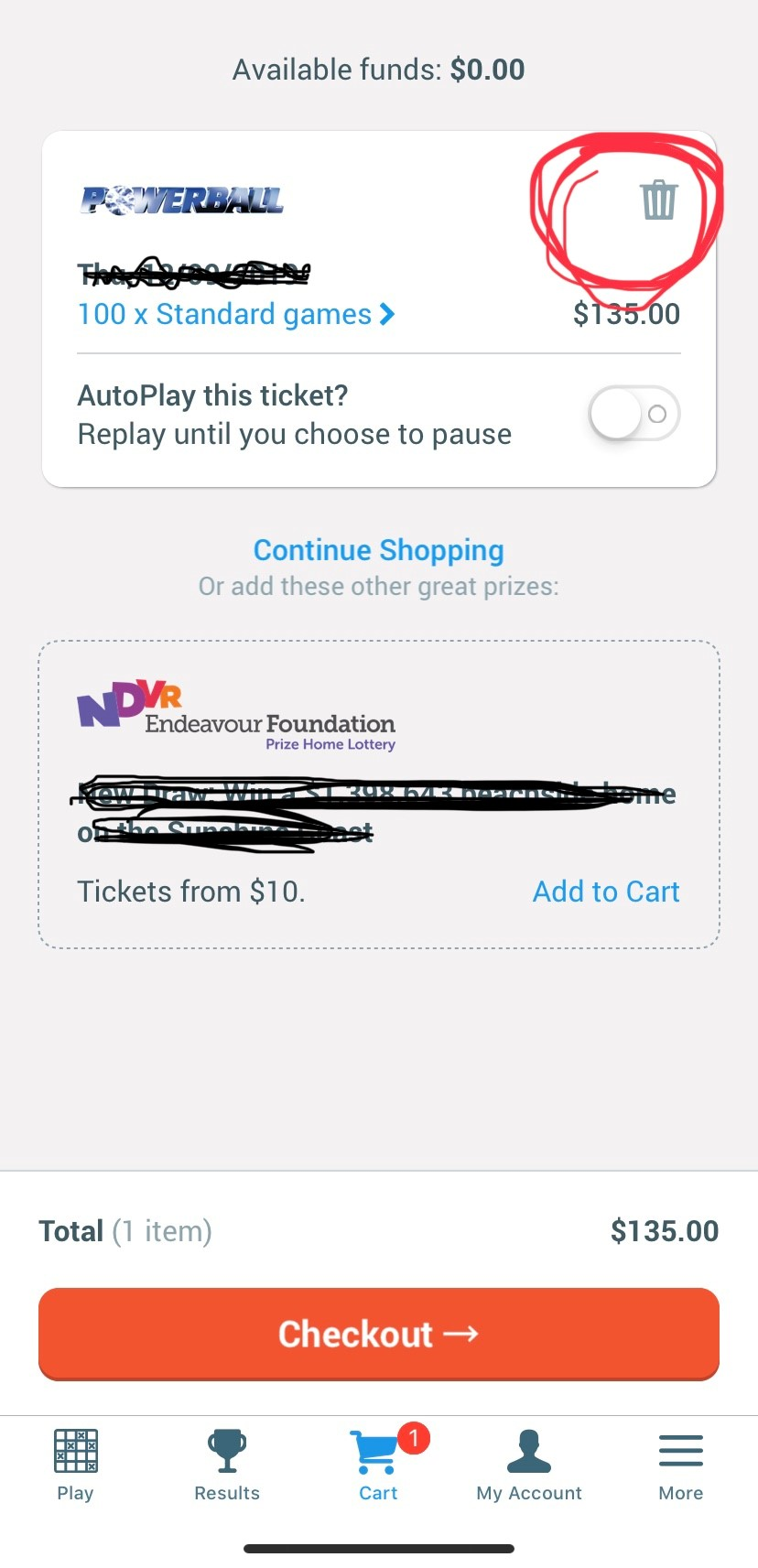 You will then be prompted confirm the removal: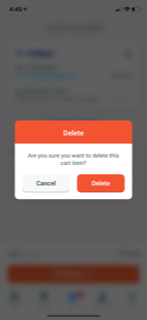 For more information on how to purchase tickets, please do not hesitate to contact our Customer Service team at support@ozlotteries.com or on 1300 188 911.