Oz Lotteries makes it easy to play lotto online.
From the homepage: Click the game tiles to choose the game you want to play.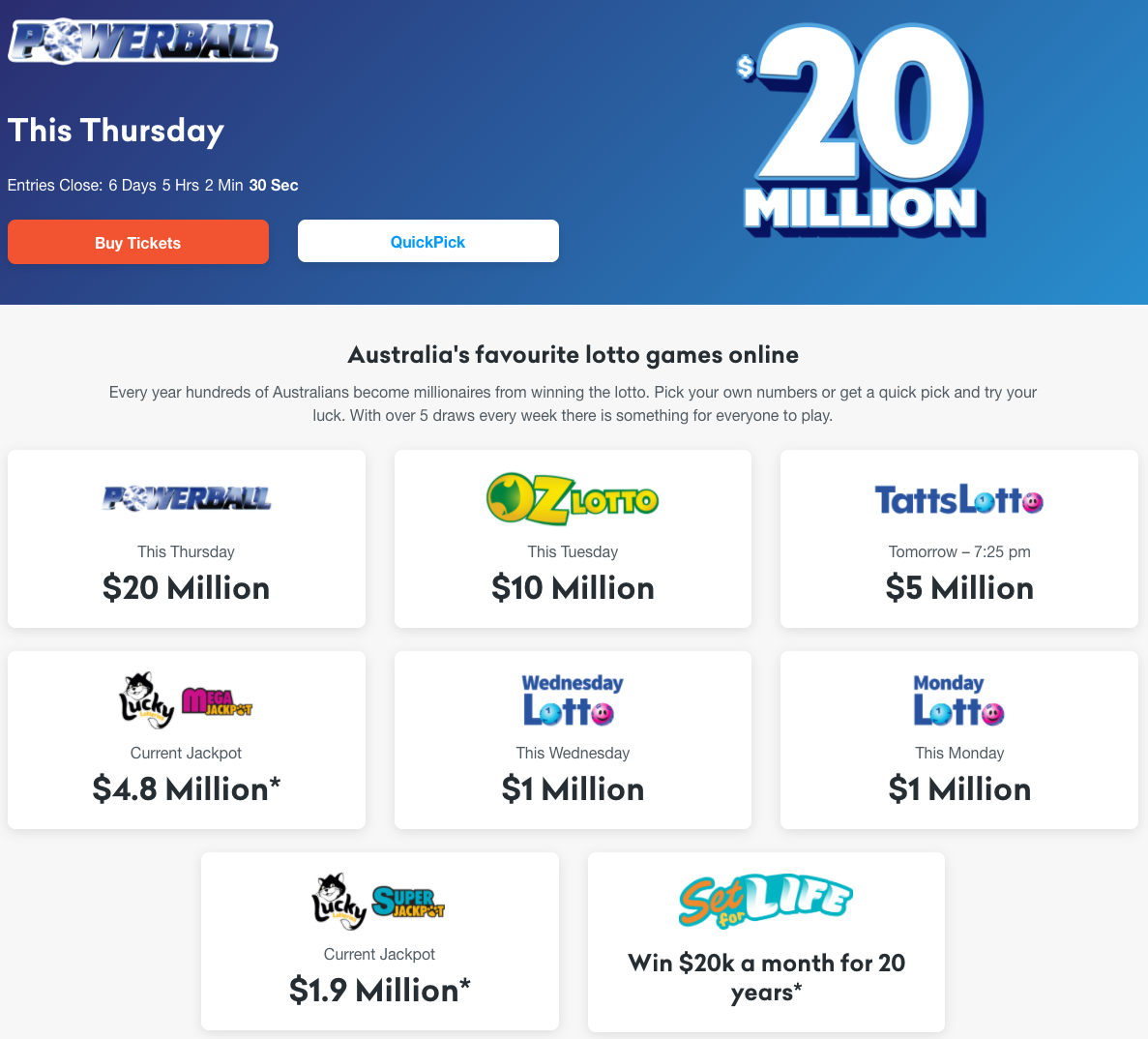 After selecting the type of game from one of the available tabs on the top, choose the amount of lines you wish to play using the drop-down menu on the first line.
Next, choose between a QuickPick which randomly chooses all the numbers for you, or alternately, select your own from the right.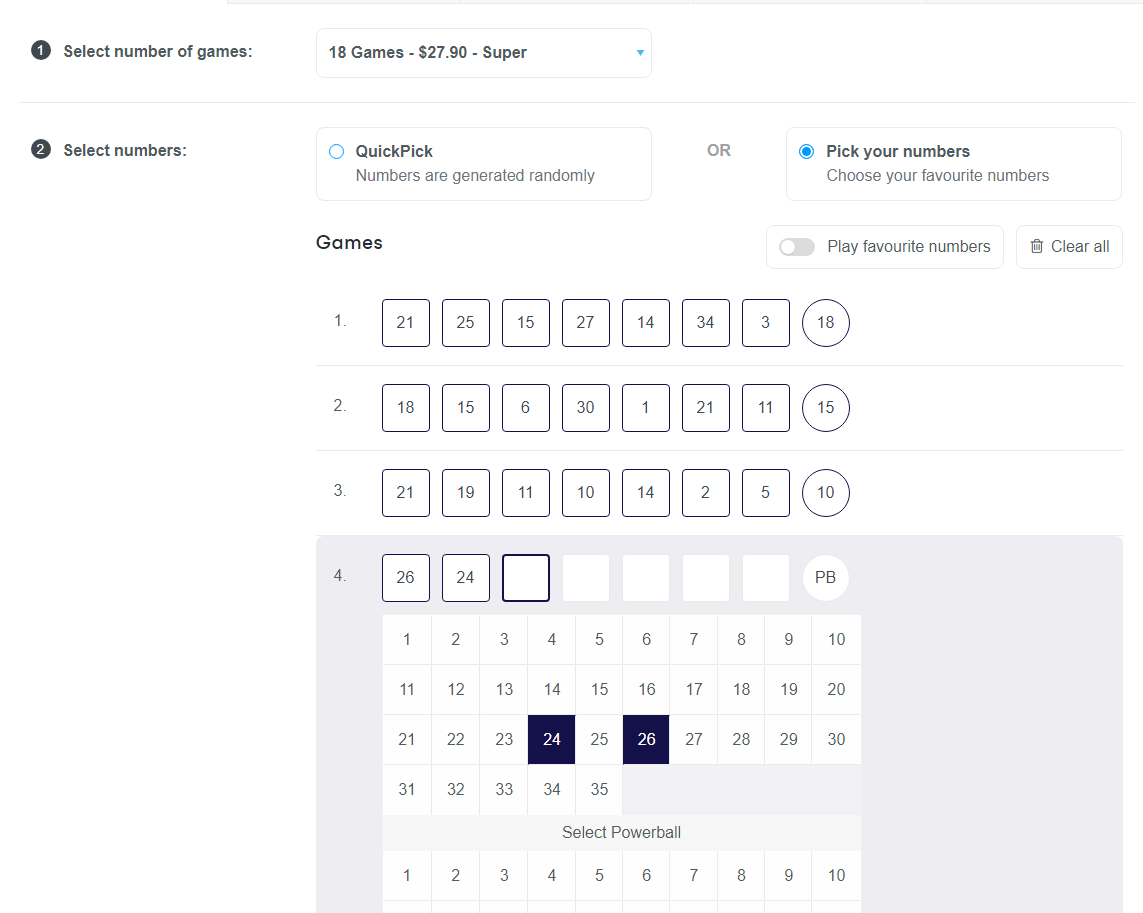 Before adding to the cart, you have the option of turning on an AutoPlay, adding to Favourites, or a set number of Draws. Please be aware that these are off by default and are not able to be turned on after your purchase.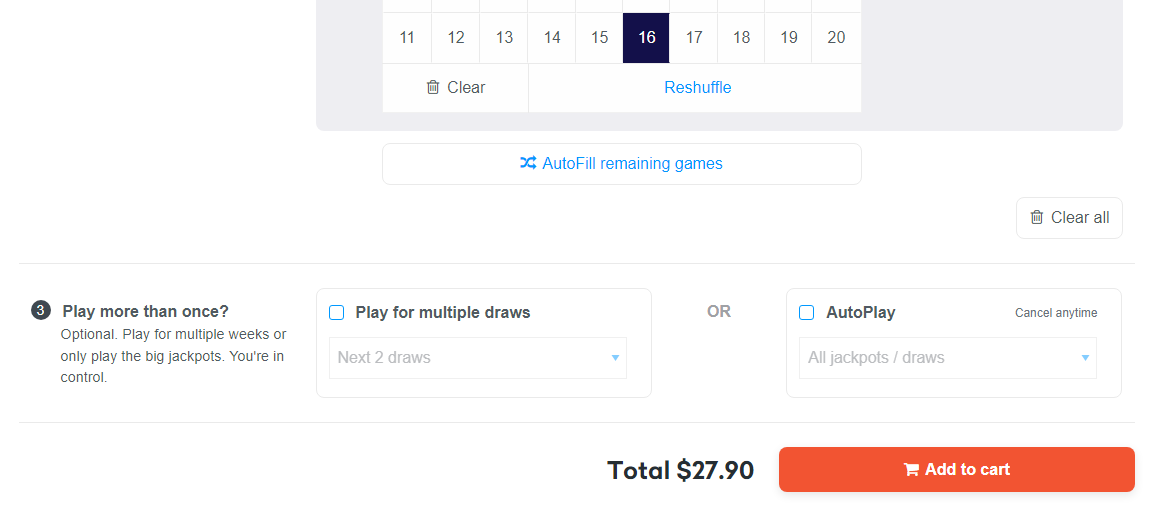 In the Cart you have the option to turn the AutoPlay on or off, along with what minimum sized Jackpot you wish to be automatically entered into, and the option to add a Charity Ticket to your purchase.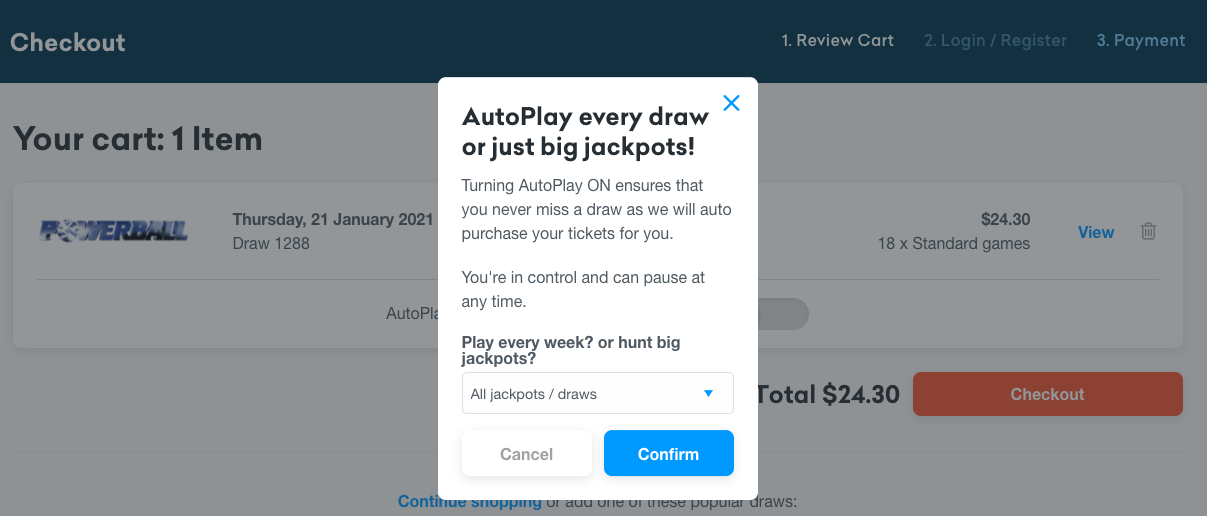 At the Checkout, you will be able to decide to use the Funds that are in your Oz Lotteries account already, Card, or PayPal (Australia Only).

Your Upcoming Tickets are available from this page.
After the draw, you will receive an email or app notification of the results.
Should you have any questions or feedback, please don't hesitate to contact our Customer Support on 1300 188 911 or at support@ozlotteries.com