Oz Lotteries manages every syndicate so you don't have to worry. This includes collection of payments, ticket purchasing and distribution of any winnings.
After the draw, a full transaction history, including results, is available to members. If your Syndicate wins, Oz Lotteries divides the prize equally between all shares and deposits the funds directly into each players' Oz Lotteries account.
For example: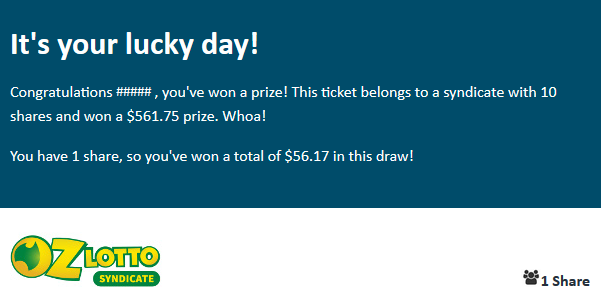 For any questions, concerns or comments, please contact our Customer Support team on 1300 188 911 or at support@ozlotteries.com.