You can set up an Oz Lotteries account at several points on the site:
Either click "Login" or "My Account" at the top right of the page and you will be prompted to register as a new member.


and
Make sure to fill out all available fields.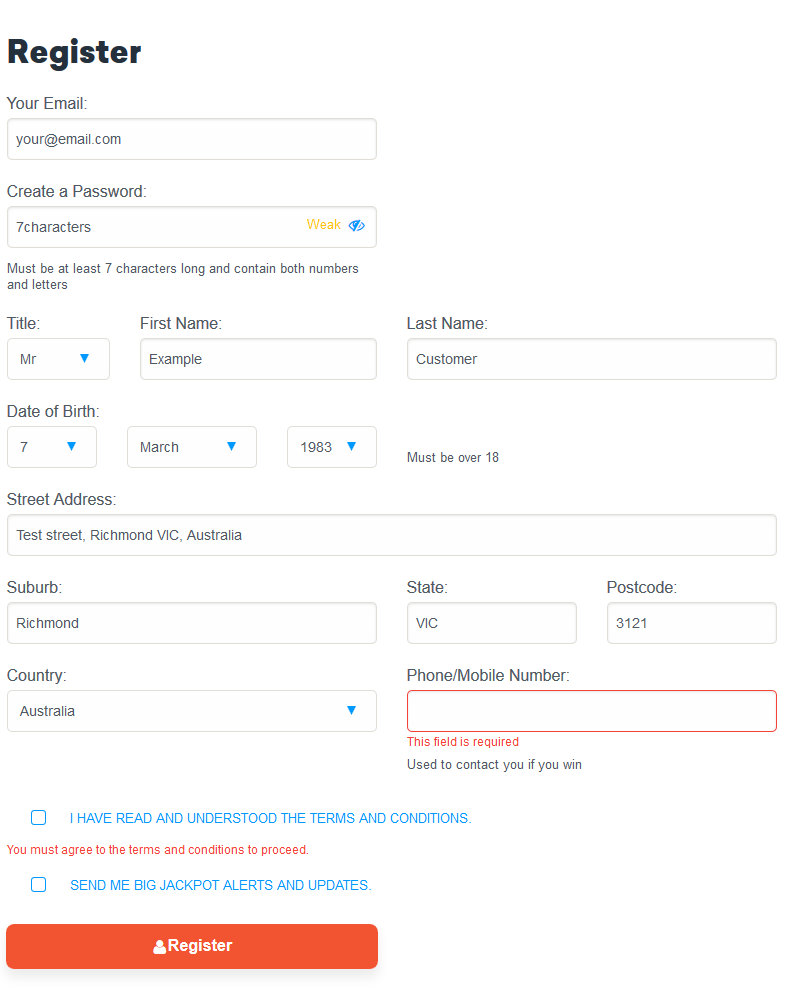 Any missing fields will appear with red outlines, once all fields are filled, you will be able to register.
If you have filled your Cart, at the Checkout screen, you will be prompted to register as a new member before you can checkout.


Would you like to know more about our syndicate play options? Click here for more: https://www.ozlotteries.com/syndicates